[ad_1]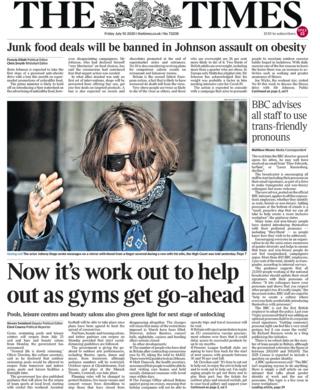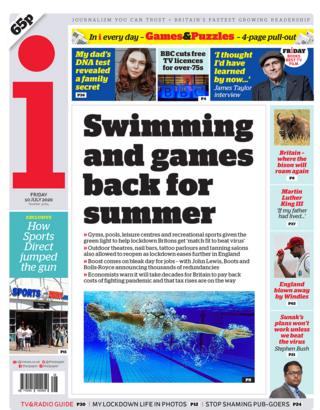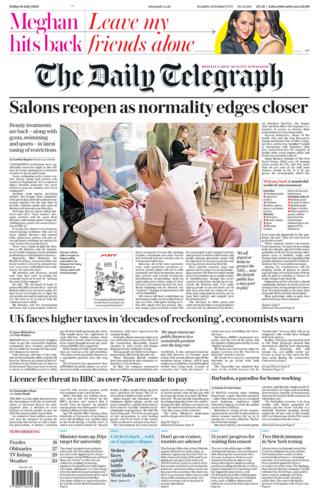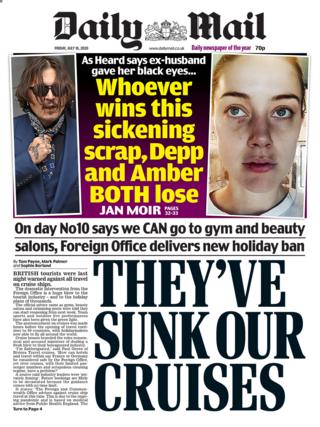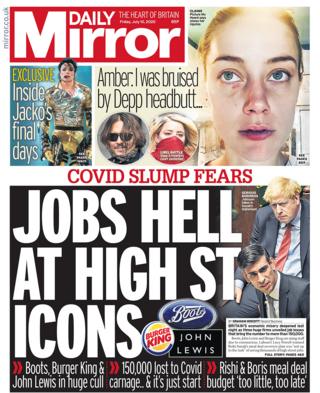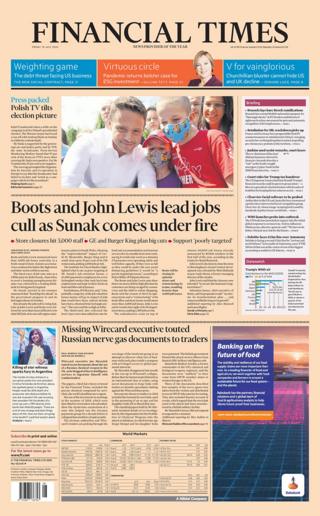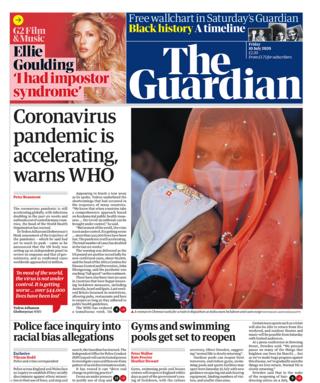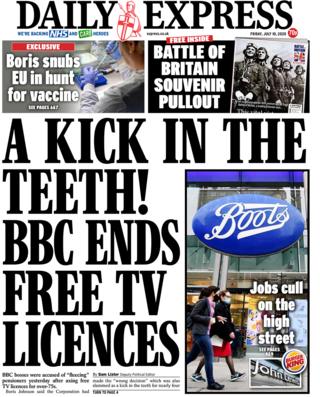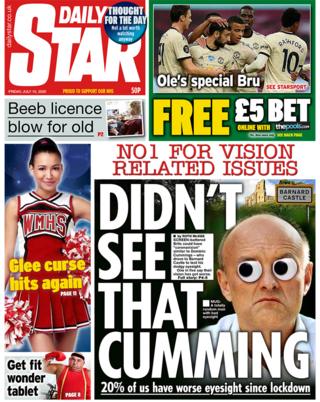 The government's decision to allow gyms, leisure centres and swimming pools in England to reopen later this month features heavily in the newspapers. 
The Sun's leader praises the announcement, saying it is "vital that Britain gets in shape" due to the high Covid-19 mortality rates for people who are overweight.
The Daily Mirror urges Wales and Scotland to follow suit – a move it says is particularly important given how much we may all soon be eating out when the Treasury's half-price meal scheme starts in August. 
The Daily Telegraph features a Matt cartoon showing a man struggling to lift weights, telling his personal trainer: "I was hoping Rishi Sunak would step in and give me some targeted help here."
The BBC's decision to press ahead with plans to end free TV licences for most over-75's prompts much debate. 
The Daily Express's front page headline calls the move "a kick in the teeth", with the paper's editorial suggesting that the broadcaster should consider cutting some presenters seven-figure salaries rather than "attacking a group of loyal viewers who held it in high esteem." 
Writing in the Daily Telegraph, Jill Kirby supports the move, pointing out that those receiving pension credit will still be able to watch for free, and saying there is "no justification for subsidising the viewing habits of well-off pensioners".
The chief US correspondent of the Independent, Andrew Buncombe, describes how he was arrested, jailed and assaulted in Seattle as he attempted to report on a Black Lives Matter protest. 
He says he complained that he couldn't breathe when crammed into a small police holding cell with others, but was told by an officer: "If you can speak, you can breathe." 
The paper runs the piece alongside a powerful front page asserting that "journalism is not a crime".
The Daily Telegraph reports that the organisers of the London Marathon fear it may not be able to be held until the autumn of 2021 due to the coronavirus pandemic. 
This year's event has already been postponed until October, and those taking part are expected to find out whether there will be a further delay by the end of the month. 
It is believed plans are being draw up potentially to stage the next race over two days, to allow people due to run the 26.2 mile course this year to compete alongside those already guaranteed a spot in 2021.
Sign up for a morning briefing direct to your inbox
Putting up with noisy neighbours may soon become a thing of the past, according to a story in The Times. 
It reports that scientists in Singapore have adapted the technology used in noise-cancelling headphones to create a window that halves sound levels experienced from outside when opened. 
The project's lead researcher tells the paper that the discovery could have a transformative effect on the wellbeing and mental health of people living in built up cities, due to the lack of disruption from things like traffic, loud music and airplanes flying overhead.
[ad_2]