[ad_1]

Primary schools in England are beginning to bring back more pupils but half of parents might not send in their children, surveys suggest.
There is a very mixed local picture in how schools are reopening, and in some areas schools will remain shut.
Children in Reception, Years 1 and 6 are able to return, with many having been out of school for 10 weeks.
It comes as lockdown measures are eased in England, including groups of six people being allowed to meet outside.
Schools have remained open throughout the coronavirus restrictions for the children of key workers and vulnerable children, but on Monday they are inviting back millions more primary pupils.
Education Secretary Gavin Williamson said children "will be with their teachers and friends again".
The view from the first morning back
Judith Burns reports as pupils arrive back for the first morning since the lockdown:
"You look like you've grown, Arthur," says teacher Catherine Hughes to a reception pupil who hasn't been in school since March.
"Are you excited to be back?" Helen Frostick head of St Mary Magdalen's Catholic primary school in West London asks another.
The school is expecting to welcome back 70 pupils who have not been in school since the lockdown, alongside 15 children of key workers who have continued to come into school.
The classrooms have been completely reorganised, with desks in rows, facing forwards, instead of pushed together into big tables.
There's lots of hand washing and the windows are open to let in as much fresh air.
Head teacher Helen Frostick is expecting a very busy morning as children get used to the new regime.
'Cautious steps'
Business Secretary Alok Sharma told BBC Breakfast it was "not a dash" to ease lockdown and that the government was taking "very cautious" "phased" steps.
He said it was "absolutely vital" children and staff were kept safe which was why the government had set out measures to stop the spread of the virus in schools.
The day will look very different for those pupils who do return – with staggered drop-off times and children staying in small groups of no more than 15 pupils.
It remains uncertain how many families will take up the offer to go back.
A study from the National Foundation for Educational Research, based on 1,200 school leaders, suggests:
46% of parents will keep children at home
50% of parents in schools in disadvantaged areas will keep children at home
25% of teachers are likely to be absent because of health issues for themselves or their families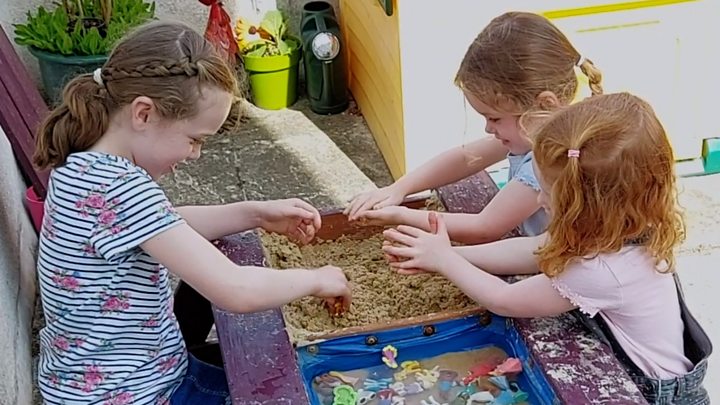 The reopening of schools will have many local variations – spread out over the next couple of weeks and with many schools making their own arrangements over which year groups return and for how many days a week.
The most senior NHS doctor for children and young people's health, Professor Prathiba Chitsabesan, has warned parents to watch out for signs of children being anxious about returning to school after so much time away.
In other developments in England:
Those shielding since lockdown began 10 weeks ago will be allowed outdoors with a family member or to meet one other friend
Groups of up to six people from different households can meet in parks and private gardens, as long as they remain two metres apart
People can exercise outside with up to five others from different households
Domestic competitive sport will be allowed behind closed doors
Outdoor markets and car showrooms can reopen, provided they have Covid-related measures in place
People are banned from staying at another address overnight unless it is for a specified reason, such as work or attending a funeral. But they can leave their homes without needing a "reasonable excuse"
The Association of Directors of Public Health, which represents council health figures, warned in the Guardian that restrictions were being relaxed too quickly as "the public is not keeping to social distancing as it was".
In Wales, people from two different households can meet each other outdoors. Groups of four to six people who are not in the same household can meet outdoors in Northern Ireland. And in Scotland members of two different households are already allowed to meet outdoors.
'Contradictory information'
Jane Reid, a parent from York, said it was still not safe for her son to go back, saying: "It's a definite no from me.
"Plus, the contradictory information is infuriating. I can take him to school, but can't get his hair cut."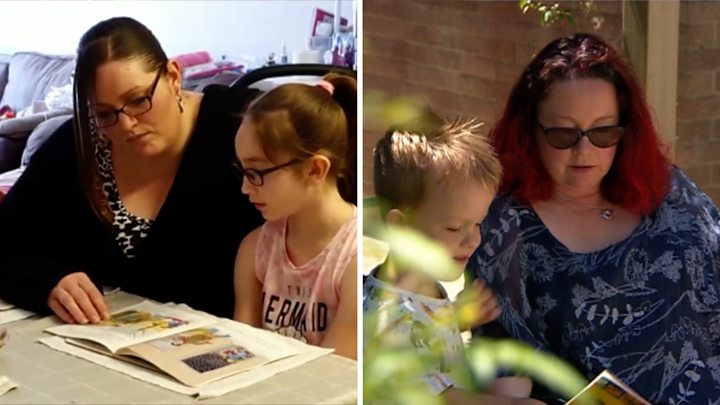 "How can I send them to school now, knowing it will be impossible for teachers to implement social distancing rules properly?" asked Valerie Brooker from Haslemere in Surrey.
But Melanie Freeman supported her children going back – reassured by her school's "very strict stance" on safety.
In a post on the BBC News Family and Education Facebook page, she said she liked the fact pupils would only be going in two days a week and in groups of no more than 15.
In Wales schools are not going back on 1 June, with no date set
In Scotland and Northern Ireland schools are going back from August
For some parents the decision has been taken out of their hands. Lancashire County Council is among those saying it is not yet safe to open schools.
A mother in Lancashire, who wanted to remain anonymous, has described this as a relief as she did not want her child to go back, although her husband did.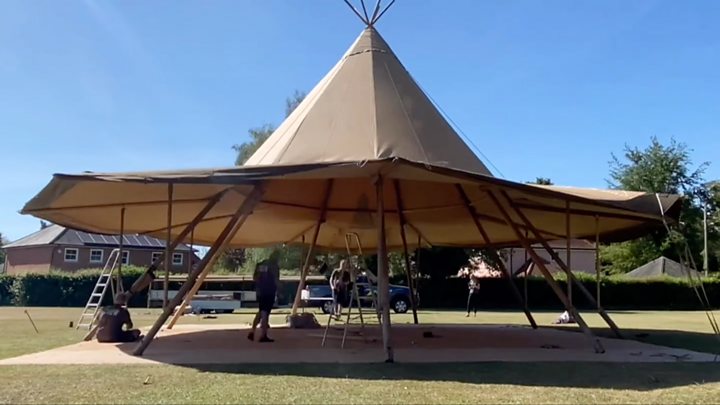 Ministers say opening schools will help with childcare for parents returning to work – and to help children catch up with missed lessons.
From 15 June secondary pupils will start to return, in Years 10 and 12 – and there are plans for all primary years to go back for the last month of term.
Teachers' unions unconvinced by school safety plans
'Virus could be here for a year', so schools must reopen
Nurseries and early years' providers are also opening, and a survey of 4,500 parents with young children, carried out by the Early Years Alliance, indicated a divided picture on take-up.
65% of nurseries and childcare settings will be open from 1 June
45% of parents are planning to take up places
The biggest reason for parents not sending in their children was concern about safety.
Chief executive Neil Leitch warned the row over the prime minister's adviser Dominic Cummings travelling during lockdown threatened to undermine parents' trust on safety measures.
The concern was echoed by the Royal Society of Arts which published a survey of more than 2,000 adults in the UK showing 49% think the government is too caught up in the "Dominic Cummings affair" to be making the right decisions about schools.
Mary Bousted, co-leader of the National Education Union, said it would be "deeply insulting and dangerous" if the return of schools was used as a "distraction".
The teachers' union has continued to warn there is a lack of certainty about the safety of the return to school.
MISSING FOOTBALL? Watch The First Team
CORONAVIRUS SPECIAL: Take a look behind the scenes of the NHS
---
What questions do you have about the relaxation of lockdown measures and Covid-19?
In some cases your question will be published, displaying your name, age and location as you provide it, unless you state otherwise. Your contact details will never be published. Please ensure you have read our terms & conditions and privacy policy.
Use this form to ask your question:
[ad_2]